Did Sharon Tate Have a Premonition?
Tuesday, September 2nd, 1969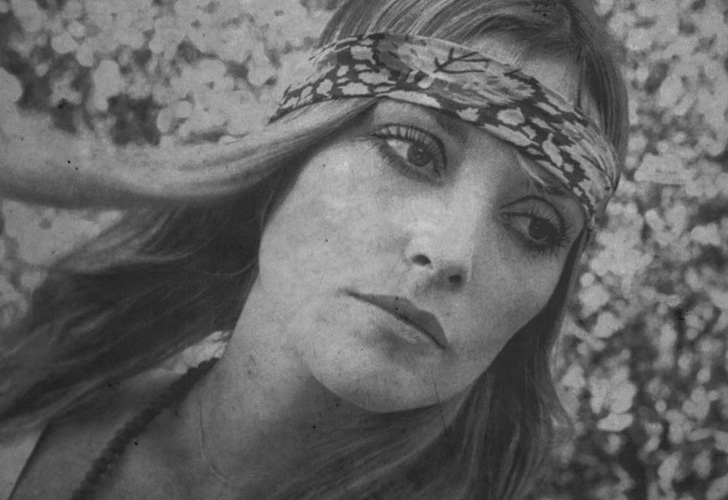 HOLLYWOOD, Sept. 2 – It was just a creepy story, when Sharon Tate told it to me early in 1966. But now, three years and five murders later, it has acquired something more than creepiness.
She was a starlet then. Sensational to look at. They thought she was going to he a big star. Maybe she would have been. Maybe not. Anyhow, in '66, she was a girl of promise.
But there was something a little strange about her. Everybody noticed it. They thought, at the time, that it was because her first feature was an oddball terror thing called "13" —later they changed the title to "Eve of the Devil" — and maybe she was taking her work home with her.
You could look at her for hours. And listen to the nutty stories coming out of that beautiful head. I like stories of the supernatural. She knew that, and she had one.
It involved Jay Sebring. And the house in Benedict Canyon.
No, not the house where she and Jay were killed. That was on Cielo, just off Benedict. But the houses can't be much more than a mile apart.
Sharon used to date Jay. This was before she met Roman Polanski, the man she married. She and Jay went together for a long time. Jay had just bought the house in Benedict Canyon.
It had once been owned by Paul Bern. It was into that house that Bern had brought his bride, Jean Harlow. And it was in that house that Bern had committed suicide.
The beautiful girl told the story, calmly, matter-of-factly. It seems that Jay was in New York on business. And Sharon was between apartments. She called Jay and asked if she could stay in the house. Of course she could.
I saw a creepy little man, he looked like the pictures I'd seen of Bern.
– Sharon Tate
She was there that night. That dark night. She was alone. She wasn't usually spooky, but for some reason she was that night, in that house. She kept a light on, by the side of her bed.
"I saw a creepy little man," Sharon said. "He looked like the pictures I'd seen of Bern." She ran downstairs.
When she got downstairs, she wished she was still upstairs.
"I saw a vision of someone tied to the staircase," she said. "It might have been me. It might have been Jay. Whoever it was, it was cut open at the throat."
She needed a drink, for nerve-steadying purposes. She didn't know where the bar was. Something told her to open a bookcase. Inside, there was a hidden bar. She poured a shot.
There was some wallpaper below the hidden bar. For some reason, she picked at it, tore it away. It covered a lovely copper base to the bar. She wondered why it had been papered over.
Strange, how the mind works. Worrying about things like that when ghosts are wandering around upstairs and mutilated bodies are tied to the staircase downstairs. She thought it must have been a dream. She decided to find out and went back upstairs. The body — (Could it be her, could it be Jay?) — was still tied to the stairs. The creepy little man was still prowling around upstairs. She went to bed and somehow slept.
When Jay came back, the next morning, he woke her. She remembered the events of the night before. It must have been a dream — but…
"Hey," he called, "who tore the wallpaper off by the bar down here?"
No dream.
But three years later, a mile up the road, a nightmare. She and Jay both killed. Both stabbed. Three others killed, too.
By DICK KLEINER