Prosecutor In Manson Trial Given Plaque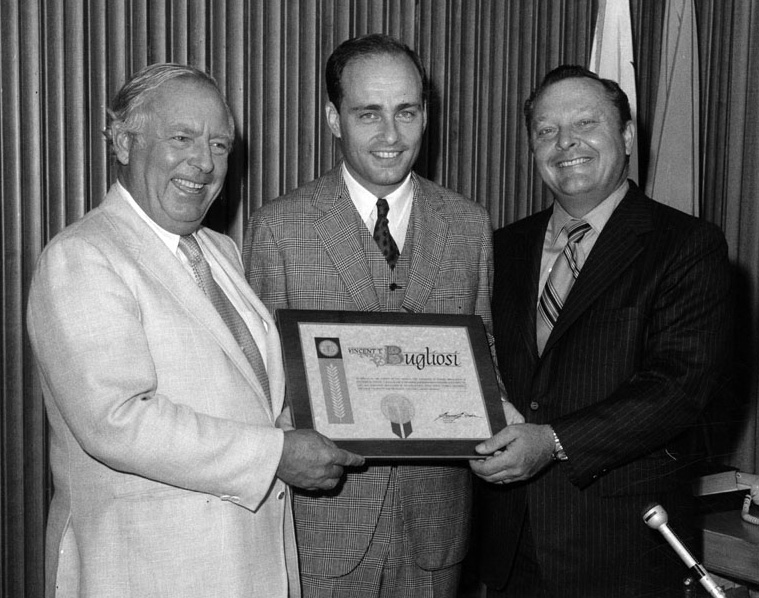 Los Angeles County Supervisor Ernest E. Debs (left) and District Attorney Joseph Busch Jr. (right) present Deputy District Attorney Vincent T. Bugliosi with a plaque for his prosecution in the Manson case.
LOS ANGELES, Jul. 11 — Dep. Dist. Atty. Vincent T. Bugliosi today had been presented with a plaque from County Supervisors for his "outstanding and meritorious performance" in the Tate-LaBianca murder trial.
The 36-year-old prosecutor accepted the plaque from Supervisor Ernest E. Debs at a ceremony in the Hall of Justice Office of Dist. Atty. Joseph P. Busch Jr.
Bugliosi was chief prosecutor in the trial in which Charles Manson and three of his female followers were convicted and condemned to the gas chamber.
The plaque is similar to those given by the Supervisors to three deputy district attorneys who successfully prosecuted Sirhan Sirhan for the assassination of Sen. Robert F. Kennedy.