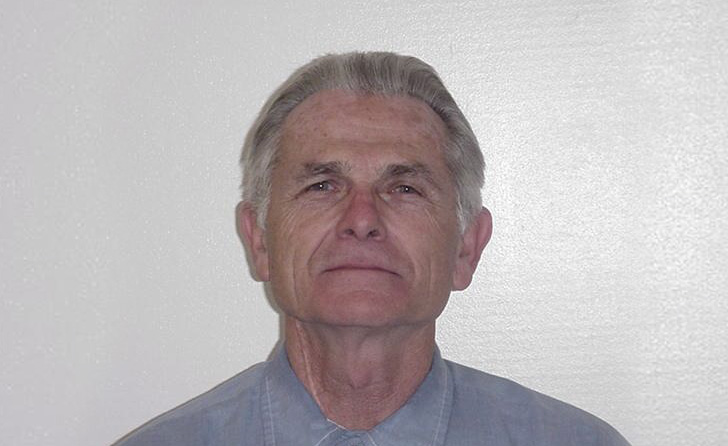 Manson Family member Bruce Davis goes before the Board of Parole Hearings for the 27th time Wednesday
SAN LUIS OBISPO, Calif., Jun. 8 – On Thursday, Homicide detectives from the LAPD will travel to Texas to take custody of 4o-year-old audio recordings in which Manson family member Charles "Tex" Watson discusses his crimes with his former attorney Bill Boyd.
Another member of Charles Manson's family will make headlines on Wednesday, when Bruce Davis goes before the California Board of Parole Hearings in San Luis Obispo for the 27th time.
Davis was convicted and sentenced to life imprisonment for the murders of Gary Hinman and Donald "Shorty" Shea. In prison he became a born-again Christian and helped other imprisoned family members do the same.
At his last hearing in January of 2010 the Board of Parole Hearings recommended Davis for parole. However, then governor Arnold Schwarzenegger rejected the recommendation saying, "I believe his release would pose an unreasonable risk of danger to society at this time."
Prior to Davis' 2010 hearing, he had been given 23 consecutive one year denials. In 2006, he received a split decision and was later denied after an En Banc hearing in November of that year.
Davis, now 69, has been in prison for the Hinman/Shea murders since April 21, 1972. He has only had 2 115s1 and 5 128s2 in his 40 years in prison.
He received 128s for cross visiting in 1981; excessive noise in 1987; leaving a classroom prior to the closing of the class in 1988; receiving unauthorized prescription glasses in 1988; and lying to staff in 1992.
Davis' last 115 was received over 3 decades ago. He received a 115 in 1975 for sharpening a spoon and one for conduct in 1980.
Since his incarceration, Bruce has been active in many self-help and spiritual groups within the prison. He has continued his education, receiving a Master's degree from Borean School of the Bible. In 1998, he received a Doctorate degree in philosophy and religion from Bethany Seminary, graduating summa cum laude.
Although Davis' prison record is almost spotless, there is opposition to his release, and not just from LASO and the District Attorney's office. There are a few former Manson family members that have made their opposition known to the board.
Former family member Barbara Hoyt has not only written the board opposing Davis' release, she testified in person at the November 20, 2006 En Banc hearing. The board has previously received an opposition letter from former family member Ella Jo Bailey. Bailey expressed that Davis had downplayed his role in the family and that he actually held a position of power within the group.
Despite this, Davis' has plenty of supporters, both in and out of prison. And unlike hearings for the Tate-Labianca killers, there aren't anyone from the Shea or Hinman families making victim impact speeches to the board.
There is little reason to believe the California Board of Prison Hearings will deny Davis' parole bid this Wednesday. Which would mean the only thing keeping Davis in prison would be the Governor's office.
According to an AP report in February, current California Governor Jerry Brown has allowed about 80 percent of decisions by the parole board to free convicted killers. Former Governor Schwarzenegger had allowed only 25 percent while former Governor Gray Davis allowed just 2 percent to walk free.