Artist Found in Contempt for Manson Trial Outbreak
Friday, January 1st, 1971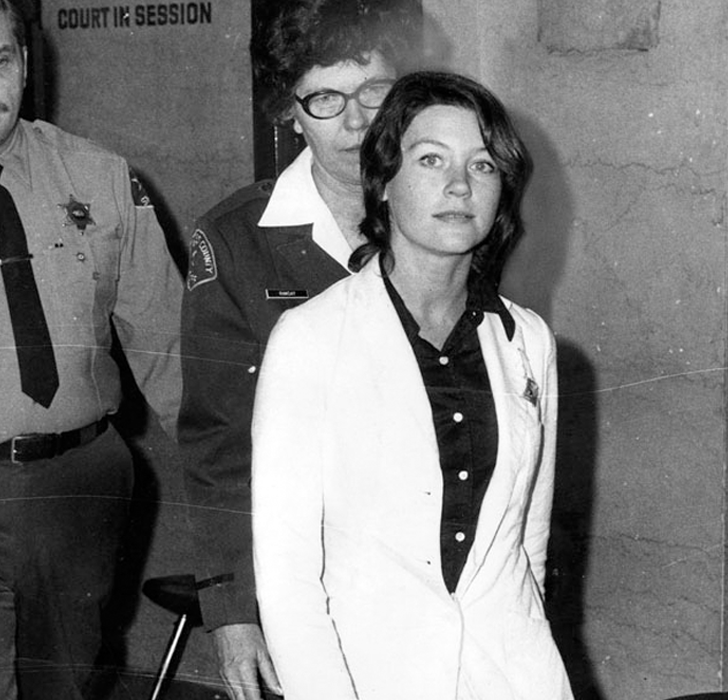 Nancy Jo Davis, 34, found in contempt of court Thursday after her outburst during closing arguments.
LOS ANGELES, Jan. 1 – A freelance artist who shouted out at the Tate-LaBianca murder trial that she wanted to defend Charles Manson was found in contempt of court yesterday and sentenced to three days in jail.
Superior Court Judge Charles H. Older, presiding at the long trial, made the ruling late yesterday afternoon following a brief contempt hearing for 34-year-old Nancy Jo Davis, whose portrait of Manson was published this week in a national news magazine.
Before she was sentenced, the slender, attractive Miss Davis said she wanted to "be a witness" before the jury which is trying Manson and three female followers for the August, 1969 murders of actress Sharon Tate and six others.
Judge Older told the woman that he had seen her in court many times before and observed her waving and nodding to the defendants.
"They're my friends and I try to communicate with them," she replied.
The jurist asked Miss Davis why she had shouted out in the courtroom.
"I only do what wisdom, what love tells me to do," she answered.
Miss Davis apologized for her conduct, however, and admitted her act.
Judge Older said her conduct was "disorderly, a breach of the peace and disruptive to the courtroom.
"I judge you to be in direct contempt of court," the jurist added as he sentenced her to the County Jail.
Miss Davis' outburst occurred as Manson's attorney was giving closing arguments to the seven-man, five-woman jury. Her contempt hearing was held after the jury was dismissed from the courtroom.
The trial will resume on Monday as closing arguments continue.
By SANDI METTETAL