D.A. 'Programmed' Linda, Manson Attorney Charges
Wednesday, December 30th, 1970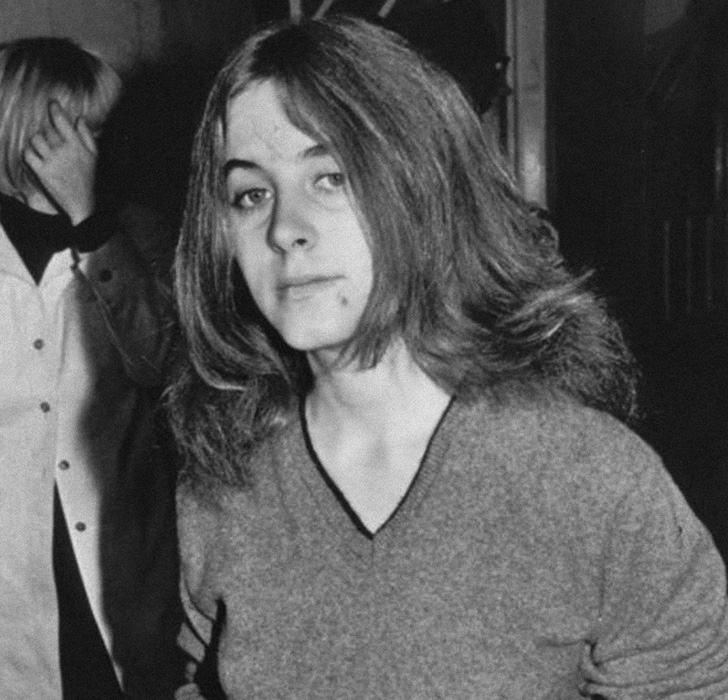 ANOTHER MANSON FRIEND IN COURT — Nancy Laura Pitman, a 19-year-old friend of Charles Manson, arrives in court in Los Angeles for arraignment after being arrested Sunday when deputies said she tried to visit Manson while carrying drugs in her purse. She was booked on suspicion of possessing narcotics. Manson is being, tried on charges Of multiple murder
LOS ANGELES, Dec. 30 – Charles Manson's attorney told the jury in the Sharon Tate murder trial today that the state is "out to get Mr. Manson for some ungodly reason…related to his life style."
Irving Kanarek, in the second day of his final summation, said there is no evidence against Manson and that the key witness against him – Linda Kasabian – was programmed by the prosecutor."
Kanarek said Mrs. Kasabian "followed a script" and told lies because she knew the state would not prosecute prosecutors for suborning perjury," he said.
He told the jury that the charge of conspiracy was thrown into the indictment merely to confuse them. He said the state fell "conspiracy is the kind of thing the jury won't understand. They're depending on…jurors to be ignorant and idiotic."
"It's an attempt to get Mr. Manson no matter what although there is no evidence of a conspiracy," he said.
Kanarek began Tuesday by calling the case "a lynching. They are trying to lynch Mr. Manson." He said the hippie-style clan leader has been a victim of prejudicial pre-trial publicity while "sitting in a dungeon."
Kanarek was the third defense attorney to speak during the day's court session.
Earlier, cheif defense counsel Paul Fitzgerald finished a day and half of argument attacking state's evidence against his client Patricia Krenwinkel and her codefendants.
Manson and three young women are charged with murder-conspiracy in the August 1969 slayings of Miss Tate and six other.
The second attorney to speak, Daye Shinn, representing Susan Atkins, 22, spoke for an hour. His main point was that the key witnesses against Miss Atkins were two women ex-felons who told of purported jail cell confessions by her.
"All you had to say was that you wanted to testify in the Tate case and they let you out of jail," he said.
Manson Charges Consolidated
The county grand jury consolidated two more indictments against Charles Manson and three of his followers.
Named Tuesday in the indictments were Manson, 36; Susan Atkins, 22; Bruce Davis, 27, and Steve Grogan, 19.
Manson and Miss Atkins are being tried with two other defendants for the slayings of Sharon Tate and six others and it was not immediately know if the judge would grant time off for their arraignment.
The indictments stem from the 1969 slayings of musician Gary Hinman and the disappearance of former movie stuntman Donald "Shorty" Shea.
Deputy Dist. Atty. Burton Katz said the consolidation of the indictments – previously brought separately against the four – was intended to save time and money by a joint trial.