Innocent Plea Is Entered
Tuesday, December 16th, 1969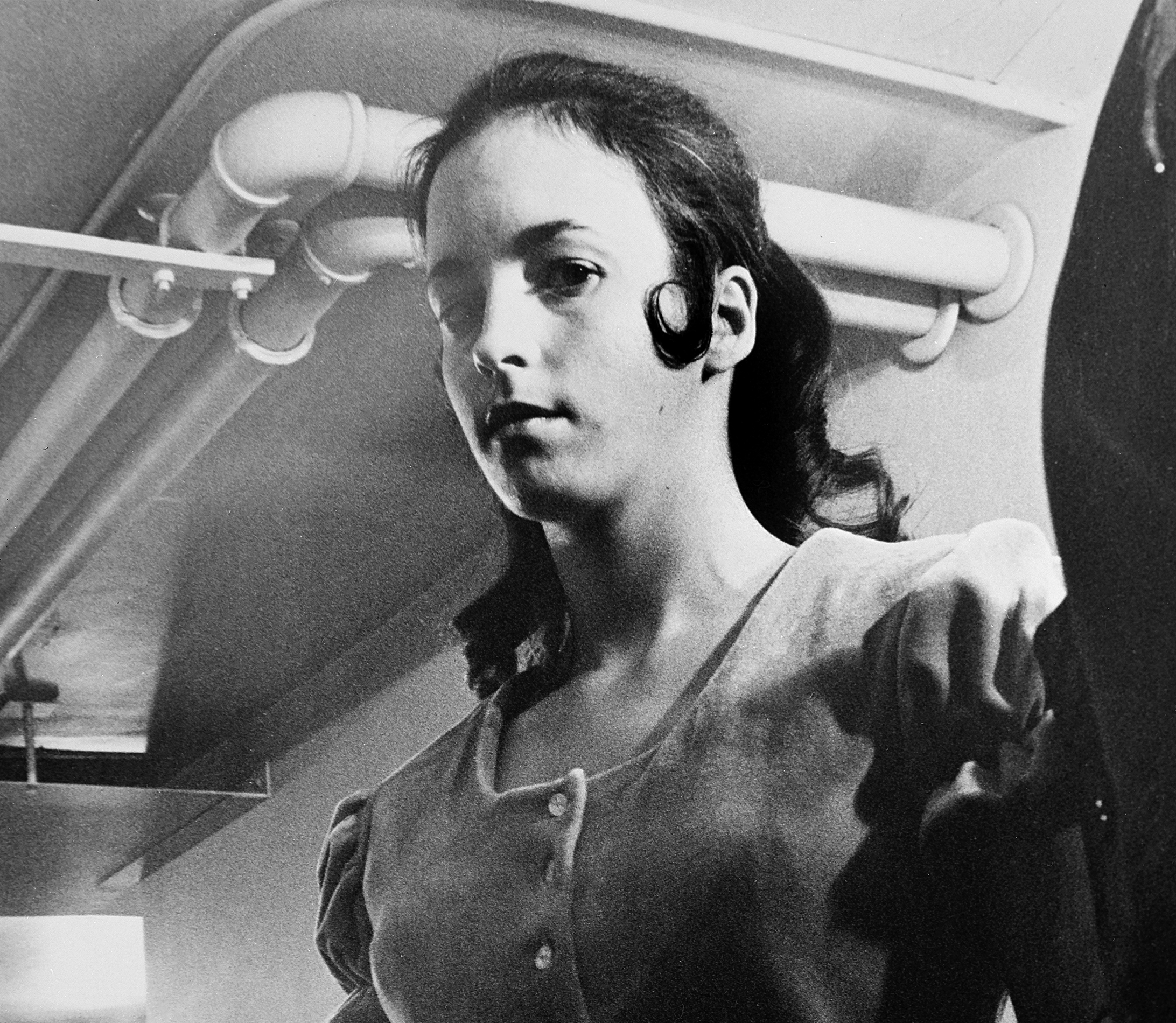 LOS ANGELES, Dec. 16 – A young woman from a nomadic hippie-style clan pleaded innocent today to charges she killed actress Sharon Tate and six others last August.
"Not guilty," said Susan Denise Atkins, 21, a slender brunette, when asked for her plea to seven charges of murder and one charge of conspiracy to commit murder in the slayings.
Her only other word was "Yes," spoken twice in a quiet voice when the court asked if it had her name correctly and if she waived her right to trial within 60 days.
Miss Atkins, of San Jose, Calif., has said through her attorney that the leader of the clan, Charles Manson, 35, hypnotized her into accompanying other clan members to the slayings.
In a pink velvet dress and with her long hair pulled behind her ears, Miss Atkins entered her plea before Superior Court Judge William B. Keene, who set trial for Feb. 9.
Manson, Miss Atkins and three other members of the clan, Charles D. "Tex" Watson, 24, Patricia Krenwinkel, 22, and Linda Kasabian, 20, were charged with murder by a county grand jury.
The five are accused of slaying Miss Tate, 26, three of her jet-set friends, Jay Sebring, 35, Wojiciech Frykowski, 37, and Abigail Folger, 26, and Steven Parent, 18, friend of a caretaker, last Aug. 9 at a $200,000 home rented by Miss Tate and her husband, film director Roman Polanski.
The same five clan members are accused of killing wealthy market chain owner Leno LaBianca, 44, and his wife Rosemary, 35, in the LaBianca home the next night.
Also charged with murder in the LaBianca slayings is Leslie Louise Van Houten, 19, a sixth member of the clan. Miss Van Houten and the others also are charged with conspiracy to commit murder.
A few strands of Miss Atkins hair fell in a curl in front of her ear as she faced Dep. Dist. Atty. Vincent Bugliosi, who has said he will ask to have all of the defendants tried simultaneously.
"You are accused of seven counts of murder and an eighth count of conspiracy." Bugliosi intoned. Miss Atkins stared at him then smiled at her attorney. She leaned one leg against a small podium in front of the judge. The podium held a microphone, into which she spoke.
The judge gave Miss Atkins' attorney, Richard Caballero, a copy of proceedings before the grand jury, and warned him that court orders against pre-trial statements by witnesses and investigators includes the contents of the transcript.
The transcript can't be released until at least 10 days after every defendant has received a copy, the judge said and each defendant can ask that it be withheld from the public even longer.
Miss Krenwinkel To Be Returned To California
Patricia Krenwinkel was transferred from city jail to county jail today where she was booked on a governor's warrant ordering her return to California.
Miss Krenwinkel is alleged to be a member of a roving hippie band responsible for the deaths of actress Sharon Tate and at least six others in the Los Angeles area last summer.
The 22-year-old Los Angeles native, wearing the same orange dress she wore during her two courtroom appearances, crossed the street between the two jails under police escort shortly before noon.
Gov. Albert Brewer signed the warrant Monday after approving the extradition request from California. She is wanted for trial in Los Angeles where she has been indicted on seven murder counts.
She has been held without bond at Mobile city jail since her Dec. 1 arrest on a fugitive warrant.