Manson Girls Begin Protest 'Walk' On Knees
Thursday, June 24th, 1971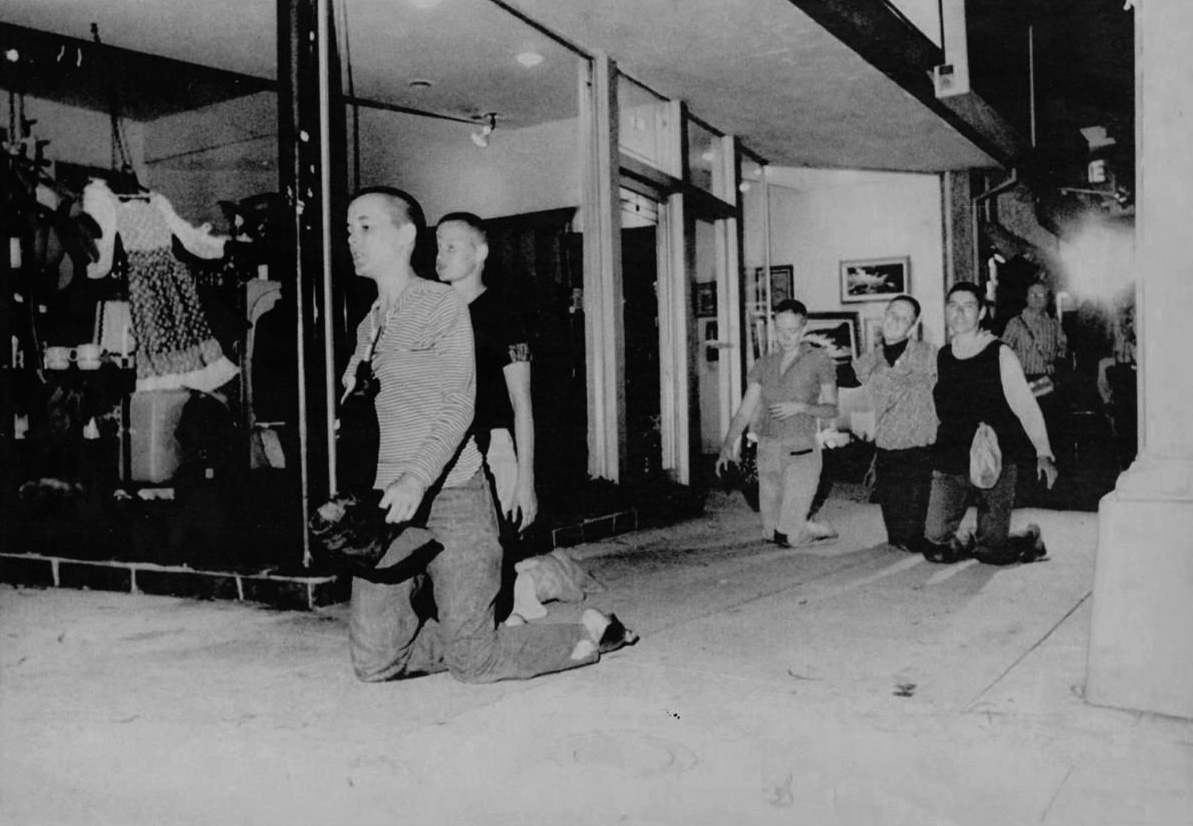 Five members of hippie-cult leader Charles Manson's so-called family start a five-day trek from Hollywood's Sunset Strip to the Hall of Justice in the Civic Center. The ten mile walk will be made on their knees "in witness to the second coming of Manson." Manson is now on trial for the 1969 murder of musician Gary Hinman
LOS ANGELES, Jun. 24 — Five female members of convicted killer Charles Manson's "family" began a 10-mile walk on their knees Wednesday, for what they said would be their leader's "second coming."
The group set out from West Hollywood, the Sunset Strip area, intending to take five days to reach the Civic Center, location of the court house where Manson is going through his second murder trial.
The group was led by Sandra Good, 26, one of the best known of Manson's followers not in jail. The others were Catherine Share, Lynette Fromme, Brenda McCann, Kitty Lutesinger and Mary Bruner.
Miss Good said they were making the walk on their knees "in witness to the second coming of Manson." She did not say what she meant.
Miss Share and Miss Fromme were among Manson family members sentenced in April to 90 days in jail for feeding an LSD-spiked hamburger to a witness for the prosecution in Manson's first trial. The witness was hospitalized, but recovered and testified.
Manson and three female followers were convicted in the first trial of first degree murder for the seven Tate-LaBianca killings.
Manson is currently on trial for the 1969 killings of Malibu musician Gary Hinman and Donald "Shorty" Shea, who worked at the Spahn Movie Ranch, where the Manson family lived.