Manson Has Stormy Session in Court
Saturday, March 7th, 1970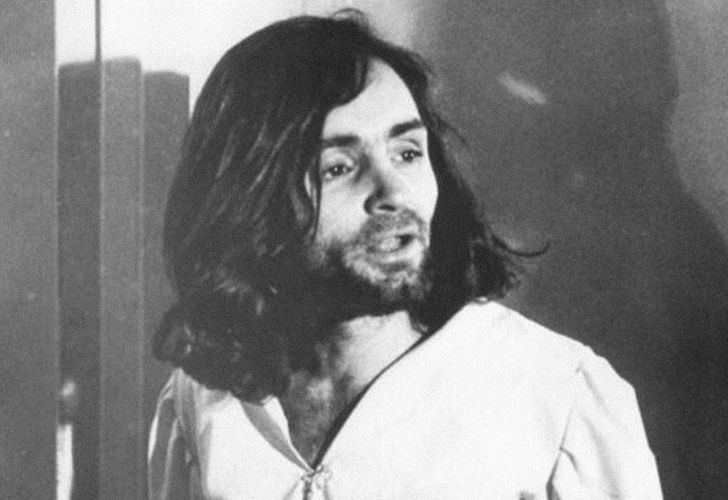 LOS ANGELES, Mar. 7 – Charles Manson, accused mastermind of the Sharon Tate murders, was given a court-appointed defense attorney over his objections Friday after a judge ruled the "outlandish" motions he filed proved he was incapable of defending himself.
Superior Court Judge William B. Keene ordered Charles Hollopeter, a prominent Pasadena attorney, to represent Manson unless the 35-year-old defendant chooses to hire another lawyer.
"You can kill me but you can't give me an attorney," shouted Manson, who has striven to defend himself in order to "retain my voice."
Appearing shaken and distressed, Manson waved a copy of the U.S. Constitution and asked the judge, "You don't know what's in here, do you?"
Blinking hard and chewing his lower lip, Manson said:
"I ask the court to look through my eyes. You gave me three weeks to become an attorney. No one will help me. I told you I wasn't capable of being a lawyer, but if it was the only way I could have a voice I was willing to try.
"What it says in the Constitution, it doesn't say in the law books. One precedent is different from another. I don't think you know what it means to represent yourself," Manson continued.
When Keene started to interrupt, Manson snapped, "Let me finish. I'm a man too, mister. I have a voice. Do you hear it?"
Keene told the thin, bearded defendant he has reviewed transcripts of all of Manson's courtroom appearances and had concluded he was incapable of representing himself.
"What you've turned into is some kind of an errand boy." Keene said. "You can go into court carrying documents prepared for you by someone else, but you can't pursue the point any further with any meaningful sort of arguments."
Keene said he had conferred with Superior Court Judges George Dell and Malcolm Lucas, who have heard some of Manson's motions, and they concurred Manson should not be permitted to continue representing himself.
Several members the "Manson family," seated in the spectator section, jumped up and shouted, "You're a mockery of justice," and "You're a joke, Judge Keene."
Keene held them in contempt of court and sentenced three of them to five days in jail.