Tate Killing Link To Ukiah Murders?
Thursday, December 4th, 1969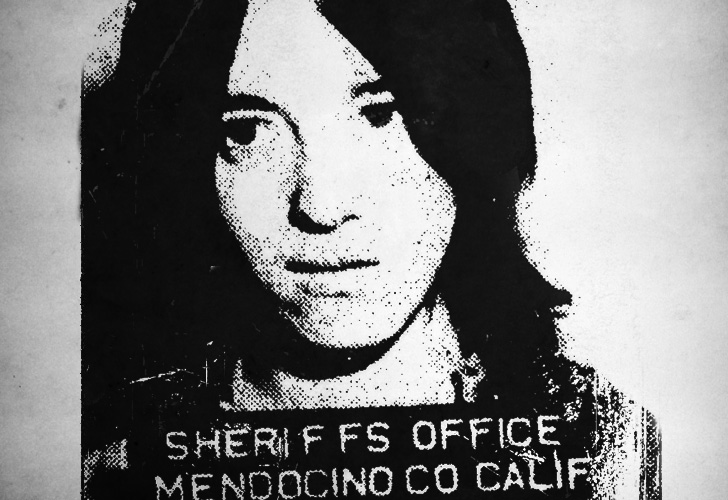 UKIAH, Calif., Dec. 4 – Sheriff Reno Bartolomie has requested the Los Angeles police department to forward photos and fingerprints of suspects in the Sharon Tate slayings to probe the possibility of a link to the 1968 murders south of Ukiah of Clyda Jean Dulaney, 24, and Nancy Warren, 64, her grandmother.
Seven persons belonging to a nomadic cult led by Charles Manson were arrested on June 22, 1968, in the Boonville area and arraigned on a number of charges involving drugs.
Susan Denise Atkins, 19, arrested near Boonville tried under the name of Sadie Mae Glutz and convicted of possession of marijuana, made a statement Wednesday through her court-appointed attorney that a weird hippie band called "The Manson Family" had burst into the Sharon Tate estate and brutally killed five persons. Cult members are also suspects in the slaying of six other persons in the southern California area.
Bartolomie is probing into the activities of the seven men and women since the southern California murders are in the same "senseless" category as those of Mrs. Dulaney and Mrs. Warren who were savagely beaten and garroted with leather thongs at the antique store owned by the older woman, which was located six miles south of Ukiah on Highway 101.
Bartolomie has also asked that samples of leather thongs be forwarded if such items were in the possession of the suspects.
The sheriff was watching television when his memory was jogged by a reference of the newscaster to Susan Atkins, one of the numerous aliases of Sadie Mae Glutz as she was known to local authorities.
The sheriff also recalled that Charles Manson, although never arrested here had visited Miss Atkins while she was awaiting trial.
The sheriff said that a number of the persons arrested in the Boonville raid had been in this area while awaiting disposition of their cases past the time of the double murder south of Ukiah. Several were reportedly guests during this period of a Ukiah man at his home off Boonville Road.