Watson Admitted He Killed Sharon, Witness Testifies
Wednesday, August 25th, 1971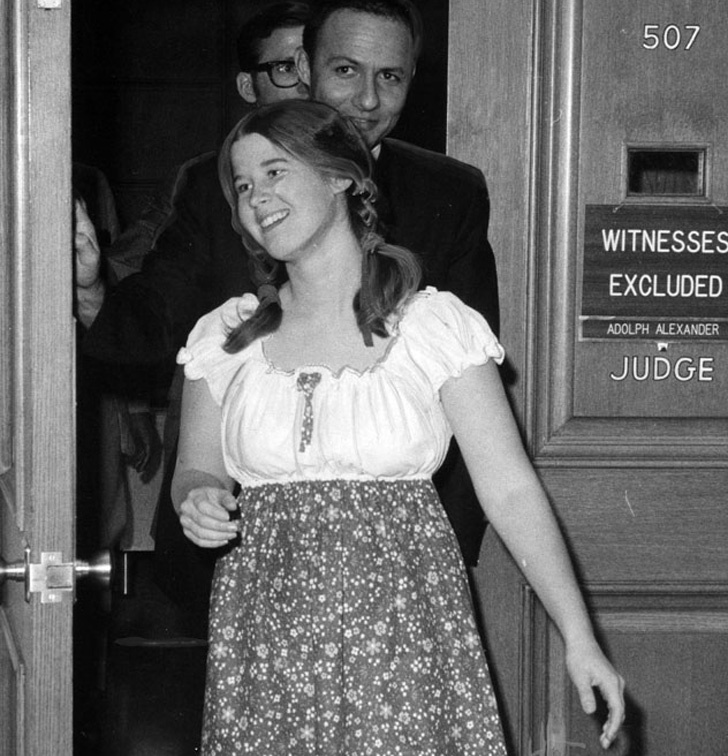 Dianne Lake, 18, leaves court yesterday after testifying that Charles "Tex" Watson told her he killed Sharon Tate
LOS ANGELES, Aug. 25 — A former follower of Charles Manson Tuesday testified that Charles "Tex" Watson told her he killed actress Sharon Tate and it was "fun."
Dianne Lake, 18, testified for the prosecution at Watson's Los Angeles trial for the seven Tate-LaBianca murders in 1969.
Miss Lake said Watson admitted to her a few days after the killings that he had slain Miss Tate and had written the word "pig" on the door of her home.
Testimony at the earlier Tate trial that resulted in the convictions of Manson and three others showed the word was scrawled with Miss Tale's blood.
Miss Lake also testified at the earlier trial where the defense attacked her statements on grounds she was in a mental hospital in late 1969 and early 1970. Psychiatrists testified she had suffered from a drug induced psychosis but later was pronounced recovered.
Watson was arrested in Texas for the slayings but fought extradition until Manson and three girls went on trial. When he finally was brought to California it was decided to try him separately.