Monthly Archives:
September 2013
Tuesday, September 17th, 2013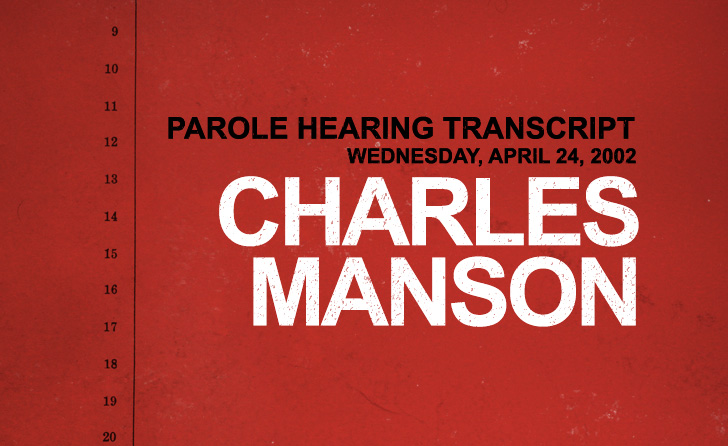 Sept. 17 – On Wednesday, April 24, 2002, a California parole board found Charles Manson unsuitable for parole for the 10th time, at a hearing held at Corcoran State Prison in Corcoran, California. Manson, reportedly refused to attend the hearing because he would've been required to appear handcuffed.
A review of Manon's prison record showed he had 17 serious infractions in the five years since his last hearing. Some of the infractions listed were, failure to participate, disrespect, noncompliance with grooming standards, possession of a weapon, and setting a mattress on fire.
Los Angeles County Deputy District Attorney Stephen Kay told the board that "finding Charles Manson unsuitable for parole and giving him a five year denial will be the easiest decision you'll have to make all year."
The short hearing was the attended by Sharon Tate's younger sister, Debra Tate, who became the first member of her family to appear at one of Charlie's parole reviews.
"He is totally unsuitable for release into society in my opinion," said Tate, "and I implore you to please keep him in so that society can have peace for at least five more years."
Manson was denied the maximum 5 years.