Monthly Archives:
March 2014
Thursday, March 27th, 2014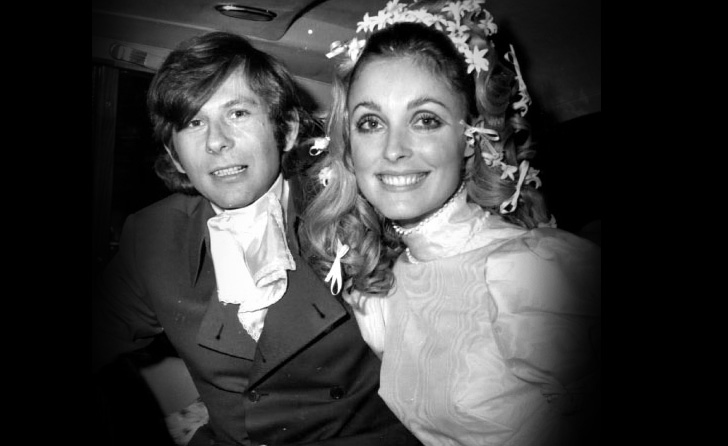 Mar. 27 – On August 9 every year a Los Angeles florist arrives at the Holy Cross Cemetery in Culver City and piles a simple white grave under a cedar tree with bunch after bunch after bunch of red roses.
The flowers are always the same and so is the card that goes with them: "I love you. R" It is 45 years this year since 26-year-old Sharon Tate, the pregnant wife of maverick movie-maker Roman Polanski was murdered by Charles Manson and three women, but Polanski, now a frail 80, has never allowed himself to forget.
Now married to French actress Emmanuelle Seigner with whom he has two children, Polanski makes no secret of the fact that Sharon Tate was the love of his life.
Barred from the US after a series of sex scandals, he has to entrust others to put flowers on the grave in which Sharon Tate lies, their unborn son Paul, who also died in the attack, in her womb.
The fact that he was away from their house in the Bel Air hills on the night Sharon was murdered remains the greatest regret of his life, Polanski said recently. "The times spent with Sharon were the best years of my life."
Wednesday, March 12th, 2014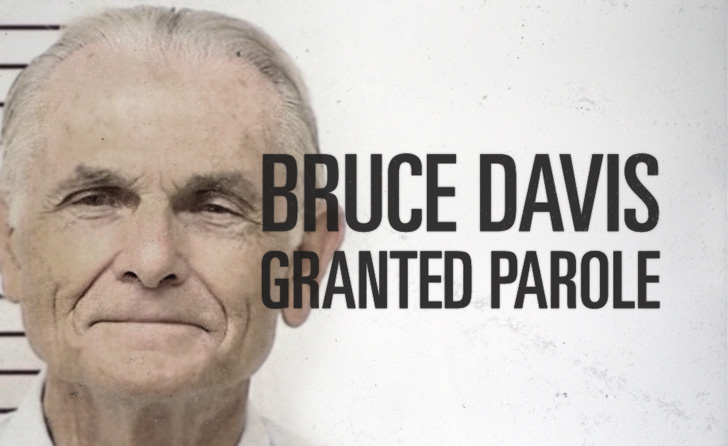 Bruce Davis Parole Transcripts
Shea / Hinman Files
Additional Reading
Mar. 12 – Despite efforts from the Los Angeles County District Attorney, Sharon Tate's sister Debra Tate, and former Manson family member Barbara Hoyt, a California parole board has for the third consecutive time, recommended Bruce Davis for parole.
The parole board's decision will undergo a 120-day review, after which the Governor will have 30 days to reverse, modify, affirm or decline to review the decision.
Davis, serving a life term for the murders of Gary Hinman and Donald "Shorty" Shea, appeared before the parole board for the 28th time today. It was the second consecutive hearing attended by Debra Tate and Barbara Hoyt, both of whom spoke on behalf of the Shea and Hinman families.
"The public needs to know this man is very dangerous now as he was in 1969," Tate told CNN before Davis' last hearing.
Hoyt, a former member of the Manson family who has opposed Davis' release for years, has described Bruce as a leader within the group whom the girls all feared.
However, according to attorney Michael Beckman, Davis is a rehabilitated man and has been for decades.
"By no conceivable stretch of anyone's imagination has Bruce Davis not rehabilitated himself," Beckman told the board in 2012. "No one, not even the District Attorney from Los Angeles County said anything negative about his prison program."
Davis has only two rules infractions in over four decades of incarceration, the last one occurring over 25 parole hearings ago. Davis has received a Master's degree from Borean School of the Bible and a Doctorate degree in philosophy and religion from Bethany Seminary, graduating summa cum laude.
Davis was recommended for parole in 2010, but was later denied by then-governor Arnold Schwarzenegger. In October of 2012, a California Parole Board recommended Davis for parole for the second consecutive time. After the decision passed its initial review District Attorney Jackie Lacey pleaded to California Governor Jerry Brown to reverse the decision.
"Davis has been diagnosed with narcissistic and antisocial personality traits. He consistently blames everyone but himself for his criminal and antisocial behavior," wrote Lacey. "It is evident that Davis lacks insight, genuine remorse and understanding of the gravity of his crimes."
On March 1, 2013, Governor Brown reversed the parole board's decision stating Davis was still unsuitable for release into society because of the heinous nature of the crimes. Brown's reversal highlighted areas where, over the years, he felt Davis had minimized his role in both the Manson family and their crimes. The governor also questioned how truthful Davis had been, stating as an example, that Davis hadn't mentioned Larry Jones being present during the Shea murder until his 2010 parole hearing.
"Davis's choice to withhold information regarding the crimes and the identity of a potential crime partner indicates to me that his commitment to the Manson Family still exceeds his commitment to the community," wrote Brown.
Following the reversal, Davis unsuccessfully challenged Governor Brown's decision in court and according to Beckman, they are waiting to be heard by the Circuit Court of Appeals.
In July, Governor Brown will once again have to make the final call on whether or not the board's decision will stand.