Monthly Archives:
April 2014
Friday, April 18th, 2014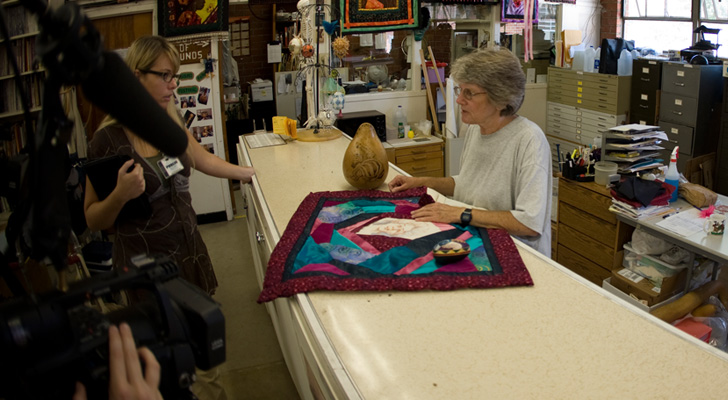 Olivia Klaus and Patricia Krenwinkel at the California Institue for Women while filming Life After Manson
Photo Credit: Quiet Little Place / Misty Dameron Photography
April 18 – A new documentary, Life After Manson, featuring Patricia Krenwinkel's first on-camera interview in over two decades, is set to premiere today at New York's Tribeca Film Festival. The film, which profiles Krenwinkel life, is directed by Olivia Klaus, whose previous documentary, Sin by Silence, told the stories of a group of battered women all convicted of killing their abusive lovers.
It was during the filming of Sin by Silence that Klaus came to find out one of the members of the group she volunteered in was Patricia Krenwinkel. According to Klaus, Krenwinkel approached her with the idea of doing the interview and because they were already filming the support group, they were able to get around a law that traditionally gives the department of corrections the right to prevent on-camera interviews with high profile inmates.