Monthly Archives:
November 2017
Sunday, November 19th, 2017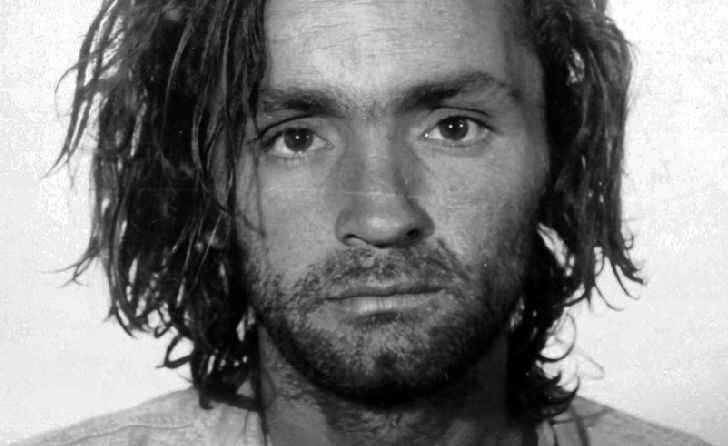 CORCORAN – Inmate Charles Manson, 83, died of natural causes at 8:13 p.m. on Sunday, November 19, 2017, at a Kern County hospital.
Inmate Manson was admitted to state prison from Los Angeles County on April 22, 1971, for seven counts of first-degree murder and one count of conspiracy to commit murder for the August 1969 deaths of Abigail Ann Folger, Wojciech Frykowski, Steven Earl Parent, Sharon Tate Polanski who was eight months pregnant, Jay Sebring, Leno La Bianca and Rosemary La Bianca.
On December 13, 1971, Manson received a first-degree murder conviction from Los Angeles County for the July 25, 1969, death of Gary Hinman and another first-degree murder conviction for the August 1969 death of Donald Shea.
Inmate Manson was originally sentenced to death. In 1972, the Superior Court of California in the County of Los Angeles vacated and set aside the death penalty pursuant to People v. Anderson (1972). The decision caused all capital sentences in California to be commuted to life in prison. Manson's death sentence was modified to life on February 2, 1977. California did not have the life-without-parole sentence at the time.
California inmates who receive a sentence of life with the possibility of parole are entitled to parole consideration hearings after serving the legally required minimum term. Inmate Manson had been denied parole 12 times between November 16, 1978, and April 11, 2012; the last parole hearing he attended was March 27, 1997. He was not eligible to have another parole hearing until 2027.
Inmate Manson had been housed in the Protective Housing Unit at California State Prison-Corcoran since 1989. The unit houses inmates whose safety would be endangered by general population housing. He had also been housed at San Quentin State Prison, California Medical Facility, Folsom State Prison and Pelican Bay State Prison.
Saturday, November 18th, 2017
Dear Governor Jerry Brown,
My name is Anthony DiMaria, nephew of Jay Sebring who was one of ten people killed by the so called Manson "family".
This is the third letter I write you regarding your decision on suitability of parole for inmate Leslie Van Houten CDC#-W13378.
I am compelled to contact you in light of Dianne Lake's book released last week and the disturbing onslaught of sexual assaults against women revealed in the news. In light of such enormous public outrage, it seems that we as a civil society are prepared to handle sex crimes against women and girls – with appropriate justice.
Dianne Lake was 14-16 when she resided at the Ranch where the Manson family existed. Ms. Lake reveals she had sex with Charles Manson individually and in group sex situations in which Leslie Van Houten and Patricia Krenwinkel were involved. Also, both women were aware of Dianne's age at the time.
At Patricia Krenwinkel's hearing December 29, 2016, the inmate revealed for the first time her knowledge of the rapes of girls 12-15 years of age. Ms. Krenwinkel described the crimes not out of concern for the young victims or to come clean – rather to distance herself from Manson and illustrate him as a horrific individual.
What I witnessed at that hearing was so disturbing I filed a formal complaint to Jennifer Shaffer and Jennifer Neill at CDCR and the Los Angeles District Attorney's office in January of this year.
Please see an excerpt from my complaint below:
"Now that the Board is opening an investigation to determine if Ms. Krenwinkel is an abuse victim of Manson, I submit to authorities an ADDITIONAL investigation to be pursued in light of new details revealed by Patricia Krenwinkel in her hearing last December – the rapes of under aged old girls at the ranch.
Krenwinkel (p.124): "There was people that took care of the children…so that's a lot of people and there has to be a designation of labor. And he (Manson) would design that…So I would take care of the children."
Krenwinkel (p.208): "He's a pedophile. He slept with girls that were 12 years old at the ranch. 13 years old, 14 years old. 15 year old."
Since the Board is now opening investigations in addition to it's chief role of determining suitability of parole and danger to society, I demand an investigation pursuant to Penal Code 32 PC to determine if Patricia Krenwinkel was an accessory after the fact in the rapes of children- if these children were ABUSE VICTIMS of Patricia Krenwinkel… or any of the clan at the ranch.
Let there be no distraction from who the ACTUAL victims are… with regard to these murders, or in the rapes of children."
It is deplorable that Leslie Van Houten has not addressed these crimes against young girls in which she was aware and/or involved in during group sex in which fourteen year Dianne Lake was molested and raped.
I submit this information is grounds to deny parole to Leslie Van Houten…and to initiate an investigation into the sex crimes against children committed by culpable members of the Manson family.
Governor Brown, I thank you for your service and guidance.
Sincerely,
Anthony DiMaria
Tuesday, November 7th, 2017
Nov. 7 – Leslie Van Houten's attorney, Richard Pfeiffer, has taken his pursuit of the Tex tapes to California's court of appeals.
Last week, Pfeiffer filed a Writ of Mandate with the appellate court asking them to reverse a Superior Court ruling that denied Van Houten access to the nearly half century old recordings.
Attorneys for Van Houten have been trying to obtain the recordings through discovery for four years. In August, the Superior Court granted Van Houten a hearing pursuant to People V. Franklin, in which she would be able to establish a record of mitigating evidence in support of youth offender parole. Pfeiffer asked the court to order the tapes be turned over for use in the hearing.
Opposing the release, Los Angeles County Deputy District Attorney Donna Lebowitz argued that the penal code limits post-conviction discovery to cases with sentences of death or life without the possibility of parole.
On September 12, Judge William Ryan ruled against the release, agreeing with Lebowitz's argument and adding the tapes only contained information already well known.
On September 21, attorneys representing Van Houten filed a reconsideration motion, which Ryan denied on the 29th, stating that they had failed to show "new or different facts, circumstances, or law as to warrant a different result upon reconsideration."
Pfeiffer contends that the District Attorney's withholding of the Tex tapes meets the criteria of Brady v. Maryland, which mandates the disclosure of evidence favorable to the accused, which is suppressed by the state, resulting in prejudice.
Ryan ruled that Brady did not apply in a post-conviction context because Van Houten had been proven guilty and no longer has the same liberty interests as a free person.
In his filing with the appellate court, Pfeiffer argues that a Franklin hearing is essentially a subsequent sentencing hearing, in which all rights apply, including discovery.
Pfeiffer feels the tapes are further evidence of Manson's control over the family and wants to use them to impeach statements made by former Manson family member Barbara Hoyt. In Van Houten's 2013 parole hearing, Hoyt minimized Manson's control when she stated that family members came and went on their own free will, while Van Houten chose to stay. Governor Jerry Brown relied heavily on Hoyt's statements in his reversal of Van Houten's 2016 parole grant.
According to Pfeiffer, Ryan's ruling constituted a reversible error because Van Houten's ability to contradict the reasons for the Governor's reversal should require release of the tapes pursuant to basic fairness and due process under the fourteenth amendment.
Franklin hearings are new type of proceedings and have only existed for little over a year. In light of this, Pfeiffer conferred with other attorneys throughout the state regarding the issue of discovery and admissibility in them.
"At Franklin hearings, attorneys have stated that the most contested arguments related to what was discoverable and admissible," wrote Pfeiffer. "A published opinion regarding this issue will greatly assist attorneys and superior courts in what efforts to pursue and in making appropriate rulings. "
The Board of Parole Hearings found Van Houten suitable for parole on September 6 and following a review period, Governor Brown will have until February 3, 2018 to weigh in on the decision.