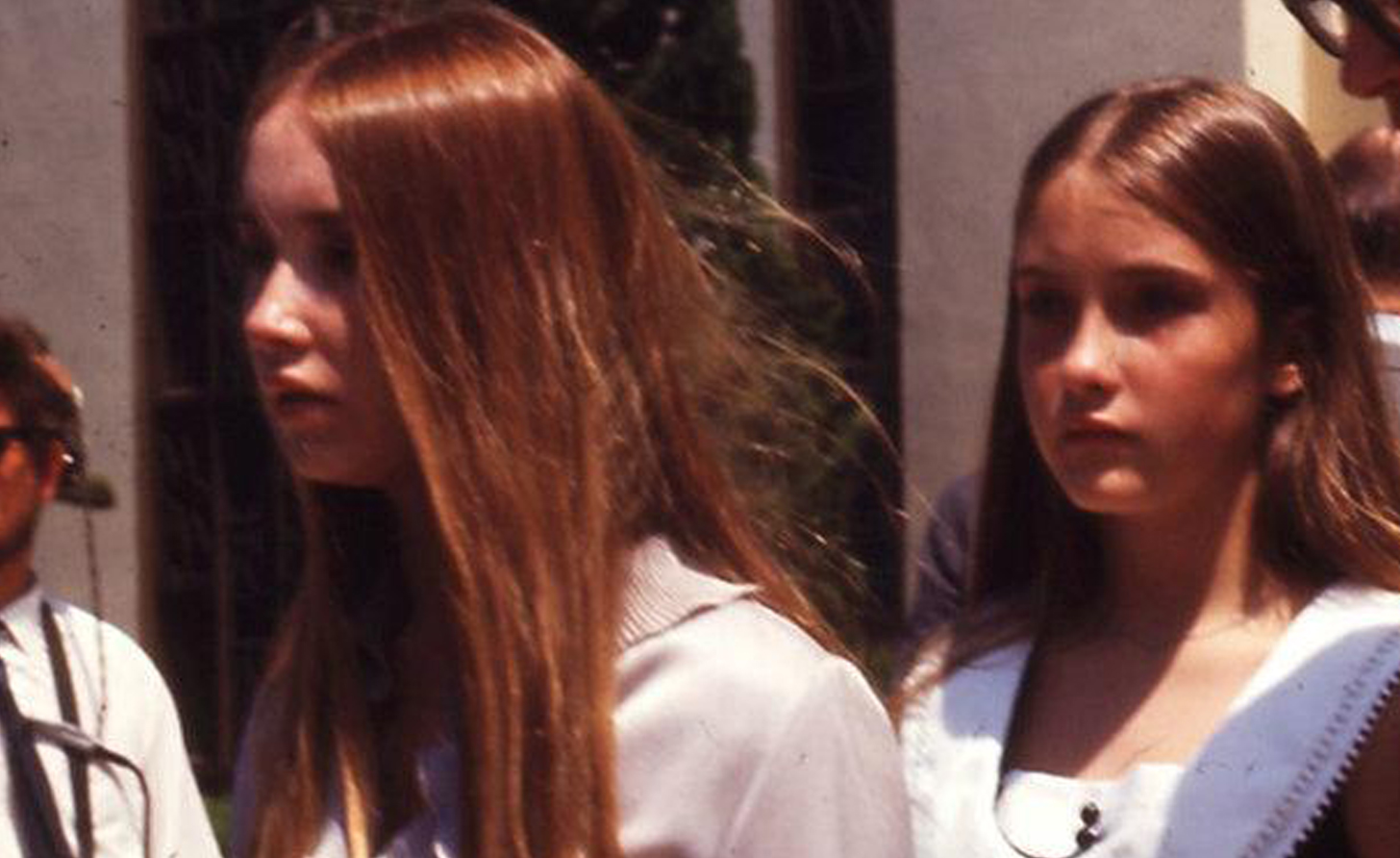 Debra and Patti Tate, at the funeral of their sister, Sharon Tate, Wednesday, August 13, 1969.
Jan. 4 – Debra Tate has penned an Op-Ed for the Los Angeles Times in which she discusses the most recent parole hearing of Patricia Krenwinkel.
Last Thursday, the California Board of Parole Hearings issued a continuance on the parole suitability hearing for Patricia Krenwinkel, because it was suggested that Krenwinkel was a victim of "intimate partner abuse." According to Vicky Waters, Press Secretary for the California Department of Corrections and Rehabilitation, the Board of Parole hearings will conduct an investigation into the allegations, and then resume the hearing at a later date.
"I couldn't believe it when Lam asked if Krenwinkel qualified as a battered woman," wrote Tate. "Nor could the other family members in the hearing room."
"Patricia Krenwinkel has been diagnosed as a sociopath more than once. In the controlled environment of prison, she has done well. But she is still a dangerous woman. Krenwinkel — and all the members of the Manson family — should never be granted parole."